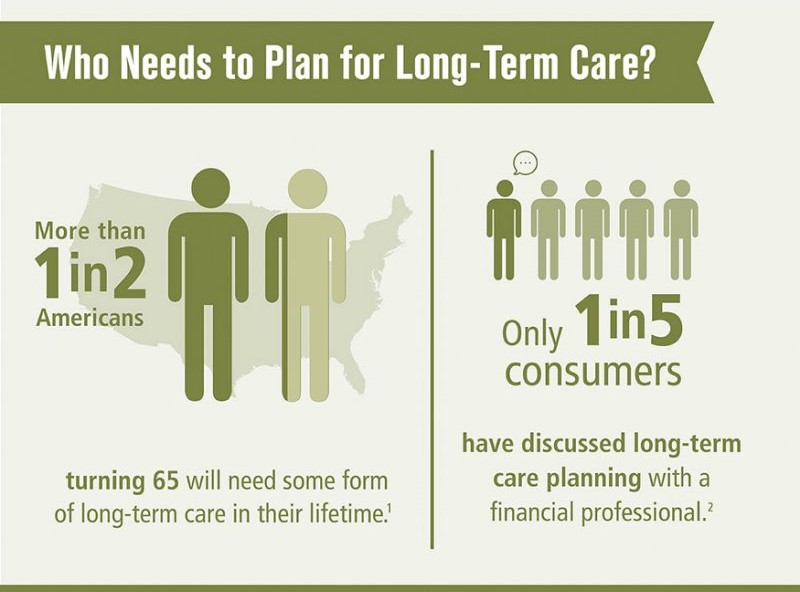 Skilled Long Term Care Cost Breaks $100k for First Time
Posted on October 3rd, 2017
The cost of Long Term Care, either care at home or in a facility is high. Skilled Nursing Home Care is always the most expensive. A new report shows for the first time, the cost of skilled Long Term Care is now averaging over $100,000 per year. The national average price of a private room is now reaching $102,900. Lincoln Financial Group's annual "What Care Costs" study, shows the national average private skilled nursing room cost jumped 3.3% in 2016, up from $99,600 in 2015. Semi-private room costs are less with an average national cost of $89,305, up 2.6% from $87,000 in 2015. Lincoln National is a major marketer of Long Term Care Planning products.
The cost of all types of long-term care will vary depending on where you live or plan on living in your retirement. Read the full story here: http://longtermcareplanningnews.com/articles/skilled-long-term-care-costs-break-100k-first-time
This is why affordable Long Term Care Insurance should be part of your retirement planning. A successful retirement should include a plan to address the financial costs and burdens of aging. You work hard saving money in your 401(k), IRA, 403(b) and you want to enjoy the fruits of your hard work when you retire, LTC insurance will safeguard your future income and savings so you can enjoy a successful retirement without burden or financial strain. See how easy it is.
I represent all the top insurance companies and can review the benefits and costs. This includes asset-based "hybrid" plans, partnership plans, shared benefit plans with your spouse or partner and short-term plans. Act now and see your options.